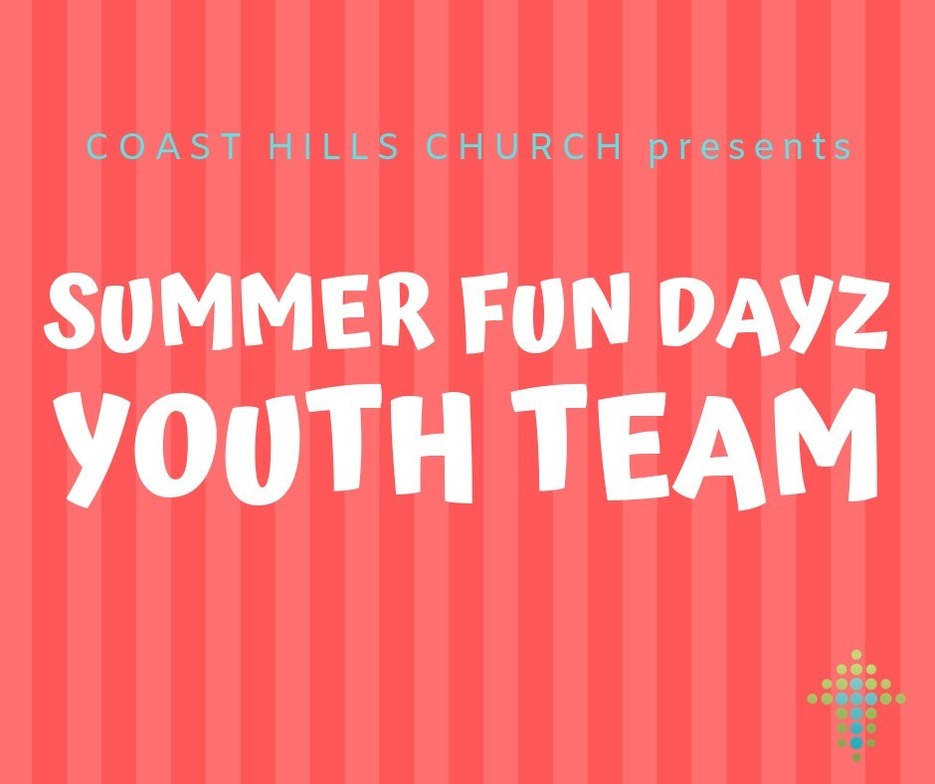 We are looking forward to our first Coast Hills Summer Fun Dayz and are excited to launch our Summer Fun Dayz Youth Team! (click here for Summer Fun Dayz info)
What: The Youth Team will learn what it means to be a leader in fun, safe training sessions and then gain practical leadership experience volunteering during our Summer Fun Dayz. We hope that you can make all training and volunteer sessions as we would like to spend the whole summer with you! However, it is not a requirement to attend all dates.
Who: Any youth in our community who are going to be in Grade 6-12 in the fall are invited to sign up and join the fun!
When: Youth Team Training Sessions - Tuesdays, 12:30-2pm at our Ministry Centre - #108 17828 65A Avenue
July 2nd, July 9th, July 16th, August 6th and August 13th
Youth Team Summer Fun Dayz Volunteering – Wednesdays, 12-4pm at AJ McLellan Elementary – 16545 61st Avenue
July 3rd, July 10th, July 17th, August 7th and August 14th
Sign up here - https://summerfundayz.wufoo.com/forms/coast-hills-summer-fun-dayz-youth-team
If you have any questions about the Summer Fun Dayz YOUTH TEAM please contact our Director of Youth Ministries - Julia McDougall