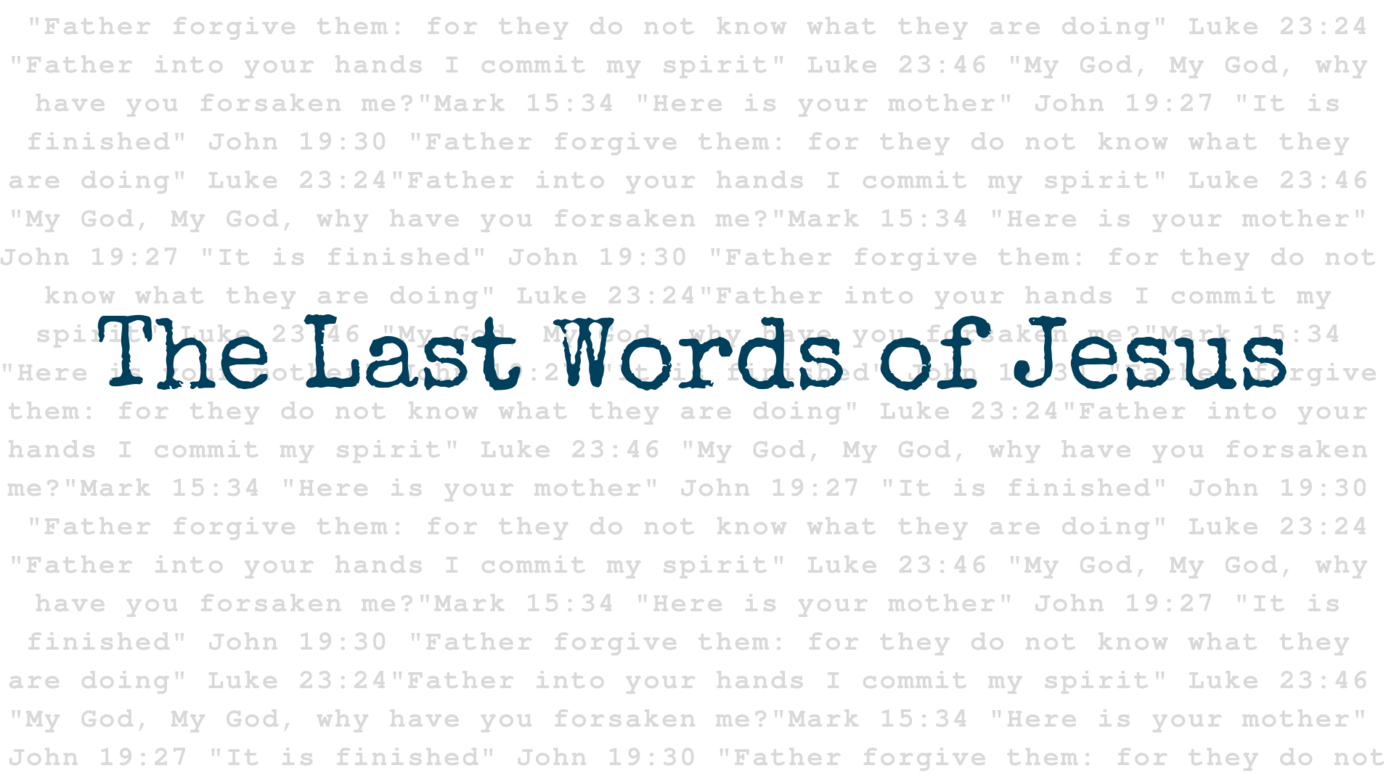 Join us for our Sermon Series - 'The Last Words of Jesus'
March 10 – Luke 23:46"Father into your hands I commit my spirit."
March 17 – Luke 23:34 "Father forgive them: for they do not know what they are doing?"
March 24 –Matt. 27:46-47, Mark 15:34 "My God, My God, why have you forsaken Me?
March 31 – John 19:27 "Here is your mother."
April – 7 – John 19:30 "It is finished"