This event has already occurred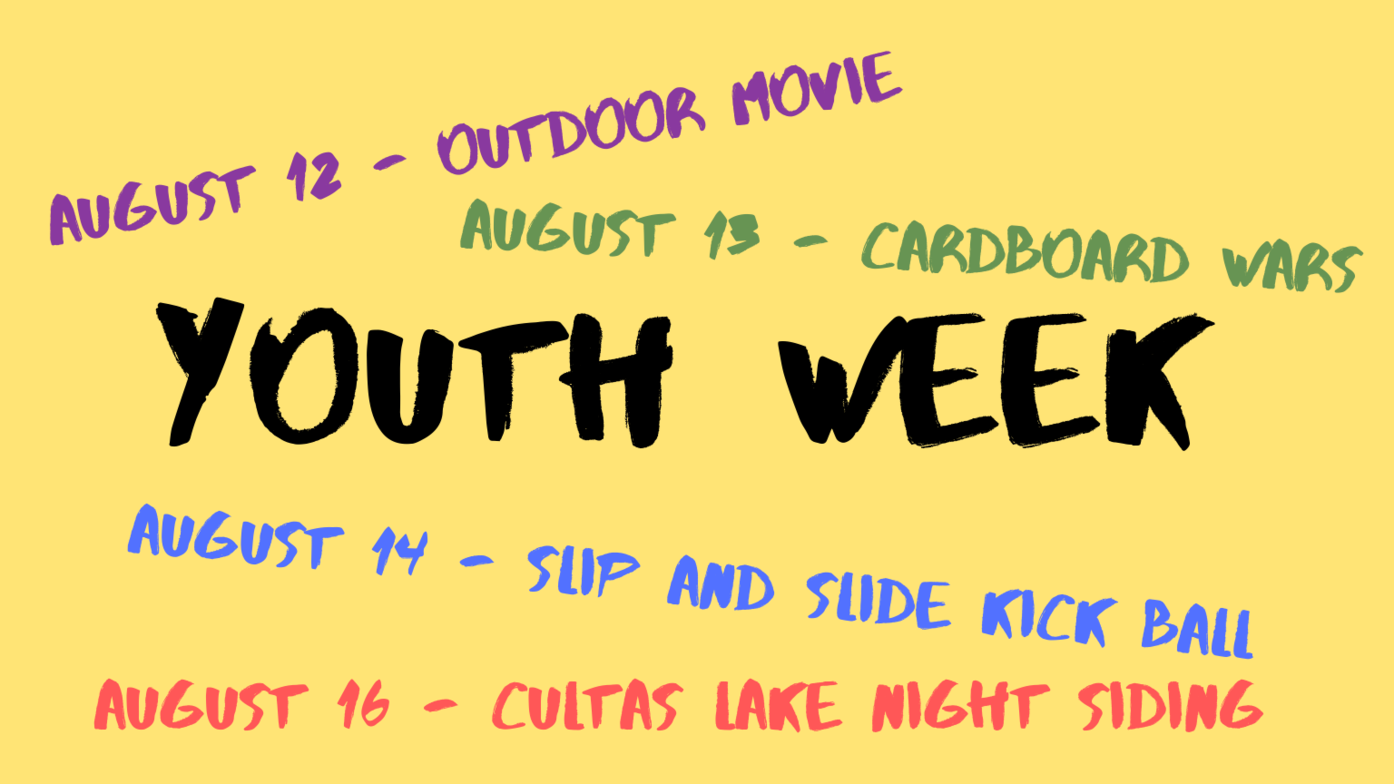 The time is coming for the best week of the summer ..... YOUTH WEEK!!
Grades 6-12 are invited to join for any or all of these super fun events
Monday, August 12th - Outdoor Movie Night! The Greatest Showman will be shown. 8:30pm at the Ministry Centre. Show will start when it's dark!
Tuesday, August 13th - Cardboard Wars! Battle of the Boxes. 7pm - 9pm at Sunrise Ridge Park. Bring cardboard but do not assemble your armour!
Wednesday, August 14th - Slip and Slide Kickball and Pizza! 3pm - 5pm at AJ McLellan. Cost is $2.
Thursday, August 15th - REST DAY
Friday, August 16th - Cultas Lake Night Sliding! $25 includes ticket and transportation. More details to come.